Escorted Queensland Outback Tour
Brisbane Roundtrip
Reviews for Sea Temple Private Apartments Port Douglas By Boutique Collection
0.1
Sally Greensfield
Tamworth, NSW
18 Jan, 2018
I stayed at this property and absolutely loved it! It was easily the best experience of my life. I stayed at this property and absolutely loved it! It was easily the best experience of my life. I stayed at this property and absolutely loved it! It was easily the best experience of my life.
7.1
Sally Greensfield
Tamworth, NSW
18 Jan, 2018
I stayed at this property and absolutely loved it! It was easily the best experience of my life.
7.7
Sally Greensfield
Tamworth, NSW
18 Jan, 2018
I stayed at this property and absolutely loved it! It was easily the best experience of my life.
Itinerary:
Brisbane | Winton | Longreach | Ilfracombe | Brisbane (Sydney Departure also available)
Departure Dates:
18 September 2020 (Additional Departure Dates Available)
Days:
3 Days
From:
$2949 Per Person Twin Share | $2749 Per Child up to 14 years
LIMITED AVAILABILITY - CALL NOW 1300 788 553
Experience the Iconic Australian Outback with this 3 day escorted tour. You will travel by charter flight from Brisbane to Longreach and back again, giving you a unique birdseye view of the colours and landscape of Australia's heartland.
The way of life here is uniquely Australian and is an iconic part of Australia's story.
It's inspiring, it's entertaining, it's adventurous and it's very quirky.
It's something you will always remember.
Tour Hightlights
★ All Inclusive Tour
★ Private Chartered Flights
★ Daily Breakfast, Lunch & Dinner
★ All Entrance & Sightseeing Fees
★ 2 Nights Accommodation
★ Australian Age of Dinosaurs Museum
★ Lunch at North Gregory
★ Waltzing Matilda Centre
★ Stockman's Hall of Fame
★ Lunch at Wellshot Hotel, Ilfracombe
★ Qantas Founder Museum

Bonus Outback Pioneer Experience Highlights (Included)
★ Award-winning Thomson River Cruise
★ Cobb & Co stagecoach ride
★ Working station experience
★ A farewell Seine river cruise
★ Harry Redford old time tent show
★ Stonegrill dining experience

Itinerary

Day 1: Brisbane | Winton | Longreach
Depart Brisbane for Winton on your private charter flight. Breakfast will be served onboard.

Arrive in Winton and transfer to Australian Age of Dinosaurs, visiting The Laboratory, The Collection Room and a Morning Tea. Enjoy a 2 course lunch at the North Gregory Hotel, before visiting the Waltzing Matilda Centre.

Depart for your flight to Longreach. Tonight, you enjoy a Stonegrill Dining Experience.

The Stonegrill Dining Experience is inspired by traditional campfire techniques. With a hot stone at your table, you can enjoy a choice of meat, fish or vegetarian patty cooked by you, the way you like it. In this welcoming, rustic, outback restaurant, it's more than a meal – it's an experience! Choose from rib-eye steak, porterhouse steak, salmon, chicken, native tasting stone including kangaroo and crocodile, lamb, scallops and prawns or a home-made vegetarian patty. Every meal is served with chat potatoes and a choice of sides including stir-fry, salad of the day and steamed vegetables. Not forgetting the all-you-can-eat dessert bar including grandma's homestead favourites, ice cream and a lolly bar.

Day 2: Longreach
Today, experience Outback life with a visit to Nogo Station. After the visit to Nogo station, enjoy the Harry Redford Old Time Tent Show, including a billy-can lunch. This afternoon take a Cobb and Co Stagecoach ride. Tonight, enjoy the Starlight's Cruise experience on a paddlewheeler with a campfire dinner.

The heart of outback life is the station. It's at Nogo Station that the Kinnon family really share their world. From the merino story in the historic shearing sheds to the cattle and camels on the amazing station safari, you'll see it all through the eyes of your Kinnon family host – Richard, Jeremy or Lane. They'll draw you in with tales of the pioneers and of their own family's struggle through drought – as well as with the quirky humour that has made them a favourite with visitors. In the historic shearing sheds, you'll meet the merinos and marvel as the wool story unfolds. Then experience a station safari by open-top double-decker with a spectacular view of the vast plains where wedge-tailed eagles fly and local wildlife mingles with iconic cattle breeds, stock-horses and feral animals like desert camels, wild donkeys, pigs and more. You'll visit a recreation of Captain's Starlight's camp and the ruins of his stockyards, which have been here at Nogo Station for over a century. This is where his incredible story came to life. Relax with smoko under the gum trees (with billy tea of course) while the Kinnons tell you more. You'll laugh. You'll be amazed.You'll be inspired. You'll leave with a deeper connection to the true pioneering spirit of Australia.

Cobb and Co were the pioneers of stagecoach travel and mail services throughout Australia. On the Cobb & Co Stagecoach Experience you'll travel in a restored stagecoach on this award-winning tour – first at a leisurely pace through town and then full-tilt along a stretch of the original Longreach-Windorah mail route. Hear the pounding hooves of the magnificent horses on the outback dirt road. Hear the rattle and creak of the coach. Hold on to your hat for the only stagecoach gallop in Australia! It's exhilarating. It's entertaining. And it's the closest you can get to feeling what it would have been like in the pioneer past.

Enjoy a gentle sunset cruise down the majestic Thomson River, where birds flock home to roost on the riverbanks. This is Longreach's original Thomson River Cruise and still a must-do for every visitor to Longreach. There are endless photo opportunities and an insightful commentary as you pass natural features before going ashore for a traditional stockman's camp-fire dinner. This is the real outback experience with inspiring and humorous traditional entertainment featuring the barefoot bush poet and your Kinnon family host. Next, the bush is illuminated by the Starlight's Spectacular Sound & Light Picture Show – a unique big-screen presentation featuring the Kinnon family and locals in the amazing adventures of the notorious cattle thief known as 'Captain Starlight'. Finally, in the atmospheric surroundings of the bush at night, enjoy the timeless favourite – billy tea and damper.

Day 3: Longreach | Ilfracombe | Brisbane
Today, visit the Stockman's Hall of Fame including entry to Hugh Sawrey Art Gallery. Then a visit to the Longreach War Memorial. Travel to Ilfracombe to enjoy lunch at the Wellshot Hotel, before returning to Longreach to visit the Qantas Founder Museum. Here you'll take a guided tour about the Airpark Roof Project, Boeing 747, 707 and Super Constellation. After the tour, depart Longreach for the private charter flight back to Brisbane.

If this tour has you excited to take your next holiday call your personal consultant now on 1300 788 553!
Guest Information
Check in
Talk to your Travel Consultant for specific Check In times
Check out
Talk to your Travel Consultant for specific Check Out times
Car Parking
Children & Extra Guests
Extra guests allowed at additional charge
Facilities
Why Choose Discover Queensland?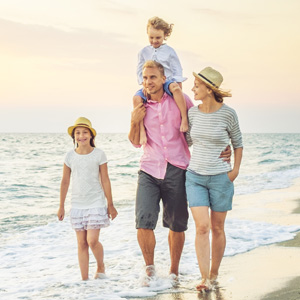 Price
With our unbeatable prices, you can find comfort in knowing you're getting the best possible deal.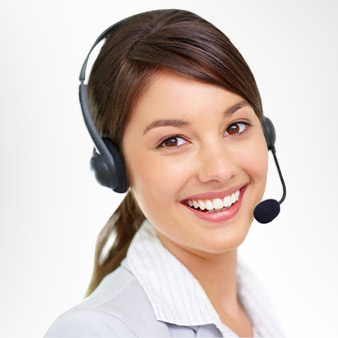 Service
Our Travel Agents offer passionate personalised service and are ready to help your unforgettable holiday experience come to life.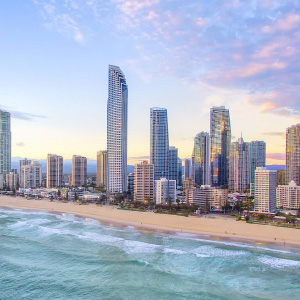 Our Promise
We promise to deliver you a smooth, hassle-free experience each time you book with us.
Brisbane CBD, Brisbane
Oaks Brisbane on Margaret Suites
View Deal