Corner Country Explorer with Rail 2022
Brisbane Roundtrip
Reviews for Sea Temple Private Apartments Port Douglas By Boutique Collection
0.1
Sally Greensfield
Tamworth, NSW
18 Jan, 2018
I stayed at this property and absolutely loved it! It was easily the best experience of my life. I stayed at this property and absolutely loved it! It was easily the best experience of my life. I stayed at this property and absolutely loved it! It was easily the best experience of my life.
7.1
Sally Greensfield
Tamworth, NSW
18 Jan, 2018
I stayed at this property and absolutely loved it! It was easily the best experience of my life.
7.7
Sally Greensfield
Tamworth, NSW
18 Jan, 2018
I stayed at this property and absolutely loved it! It was easily the best experience of my life.
Explore majestic desert landscapes and remote outback towns with legendary outback characters on this 15 day package including overnight First Class Rail sleeper Longreach to Brisbane.
Itinerary:

Brisbane - Roma - Charleville - Thargomindah - Tibooburra - Innamincka - Birdsville - Windorah - Longreach - Brisbane
Departure Dates:

21 Jun; 26 Jul; 16 Aug; 13 Sep 2022
Nights:

14 Nights / 15 Days
From:

$7808pp Twin share | $8958 single occupancy
- Mount Hope Station Tour & Camp Oven Dinner
- Cosmos Centre Big Sky Twilight Session
- Historic Corones Hotel Tour
-
Meet the Bilby Experience
-
Cunnamulla Fella Centre
-
Exclusive Thargomindah Sunset Drinks & Dinner under the stars
-
Historic Noccundra Hotel
-
Cameron Corner & Strzelecki Desert
-
Birdsville Hotel and Big Red Sunset
-
Inland Hospital and Royal Hotel Ruins
-
Birdsville Racetrack and Birdsville Billabong
-
Betoota Ghost Town and Deon's Lookout
-
Windorah Sandhills at Sunset
-
Stonehenge private property Tour and Pub Lunch
-
Rosebank Station 'Welcome to Longreach'
-
Qantas Founders Museum & Airpark Tour
-
Luminescent Longreach Show & Exclusive Qantas Founders Museum Dinner
-
Australian Stockman's Hall of Fame Entry & Stockman's Live Show
-
Ilfracombe Tour & Historic Wellshot Hotel
-
Drover's Sunset Cruise including Smithy's Outback Dinner and Show
- Spirit of the Outback rail journey
★

All en suite accommodation
★

Travel by luxury 4WD coach Brisbane to Longreach


★

Savannah Guides Operator driver & host


★

All meals


★

All entries/activities as per itinerary


★

Longreach accommodation departure transfer to Longreach Railway Station


★

One way First Class Rail Sleeper from Longreach to Brisbane aboard the Spirit of the Outback
Itinerary
Day 1 - Tuesday - Brisbane
Arrive in Brisbane and check-in to your accommodation early afternoon. At the Welcome Dinner tonight, meet fellow travellers. Hear all about the adventures ahead with a comprehensive tour orientation by your Savannah Guides Operator driver and host.
Overnight Royal on the Park, Brisbane
Day 2 - Wednesday - Roma
We will travel north-west from Brisbane to the Garden City of Toowoomba for a nostalgic morning tea at the Historic Railway Station. Continue along the Adventure Way to Chinchilla, home of the Chinchilla Melon Festival and Miles, a vibrant rural township. Arrive in Roma, the heart of beef country and visit the Big Rig. Late afternoon, join a tour of Mount Hope, a working cattle station. This property is home to Droughtmaster cattle, coal seam gas and three generations of the Price family. Enjoy sunset nibbles and drinks followed by a delicious two-course camp oven dinner under the stars.
Overnight Roma Explorers Inn, Roma
Day 3 - Thursday – Charleville
Visit Roma Saleyards, the largest cattle selling facility in Australia. On your guided tour you'll learn the day-to-day processes of the saleyards and have the opportunity to watch the cattle sales in action. Travel to Charleville for a tour and lunch at the historic Corones Hotel. This afternoon we meet the rare and endangered Bilby at the Bilby Experience. Learn more about this native marsupial and the long-running captive breeding and conservation program. Discover the wonders of the magical outback night sky at the mesmerising Cosmos Centre Big Sky Twilight Session.
Overnight Mulga Country Motor Inn, Charleville
Day 4 - Friday - Thargomindah
Follow the Warrego River to Cunnamulla, which came into being as a Cobb & Co coach stop. Visit the Cunnamulla Fella Centre, home to the art gallery and Artesian Time Tunnel. Discover the quaint township of Eulo, hear tales of Isabel 'The Eulo Queen' and learn the story of the Eulo Artesian Mud Baths. Travel to Thargomindah and tour the historic Old Thargomindah Hospital to learn some fascinating tales from the 1800's. Discover the story behind Thargomindah's electrical street lighting story. Enjoy exclusive sunset drinks at the historic bore followed by a delicious hot pot and damper dinner under the stars.
Overnight Oasis Motel or Explorers Caravan Park Cabins, Thargomindah
Day 5 - Saturday - Tibooburra
Travel southwest across the Dingo Barrier Fence to historic Noccundra Hotel; then cross the border at Warri Gate into Outback New South Wales. View the eastern sections of the Sturt National Park. Traverse gibber plains and spectacular 'jump up' country to Tibooburra. The striking granite boulders around Tibooburra are said to be remnants of a mass underground granite dome dating back around 410 million years. Explore the National Park Interpretive Centre and Court House Museum.
Overnight Granites Motel, Tibooburra
Day 6 - Sunday - Innamincka
Travel through Sturt National Park to Cameron Corner where the boundary lines of the states of Queensland, South Australia and New South Wales meet. See the Strzelecki Desert, characterised by extensive red dune fields; home of the endangered Dusky Hopping Mouse. Pass by large cattle stations then travel through the heart of the oil and gas fields to Innamincka, on the banks of Cooper Creek. Learn the important role played by the Australian Inland Mission in providing essential medical services to remote towns.
2 nights Innamincka Hotel, Innamincka
Day 7 - Monday - Innamincka
Retrace the last days of Burke & Wills and hear about the town with two lives. Visit the historic Burke & Wills Dig Tree then take your seat aboard the Eco-certified sunset cruise on the Cooper Creek. Take in the stunning bird life and spot the occasional inquisitive animal on the banks.
Day 8 - Tuesday - Birdsville
Follow the Strzelecki Desert through flood plains, sand dunes and gibber country. See the historic woolshed on Cordillo Downs Station; once one of the largest pastoral properties in the country. Further north we'll pass the crumbling ruins of Cadelga Outstation as we travel to Birdsville through some of Australia's richest cattle country. Tonight have a yarn with the locals and enjoy a dinner at the famous Birdsville Hotel.
2 nights Birdsville Hotel, Birdsville
Day 9 - Wednesday – Birdsville
This morning visit the Wirrarri Centre to view work by local Indigenous artists. Next take a stroll to the Birdsville Billabong where birdlife, fish and yabbies abound. Stand on the well known Birdsville Racetrack and explore the Inland Hospital and Royal Hotel ruins; poignant reminders of a pre-federation metropolis. Tonight we'll toast the glorious outback sunset from Big Red, a 40-metre high sand dune on the edge of the Simpson Desert.
Day 10 - Thursday – Windorah
Travel on to the ghost town of Betoota, once a Cobb & Co change station. Stand atop Deon's Lookout with its amazing view of the Diamantina Shire. We arrive in Windorah on the Cooper Creek where the Thomson and Barcoo Rivers merge. Explore Windorah in the heart of the Channel Country with its majestic red sand dune landscapes. Late afternoon, we'll drive out to Windorah's red sandhills for a spectacular sunset.
Overnight Western Star Hotel, Windorah
Day 11 - Friday - Longreach
Follow the Cooper Creek floodplain to Jundah on the banks of the Thomson River. At the picturesque Swanvale Lookout we'll be joined by a local station owner for a personal tour through his property followed by lunch at the Stonehenge Hotel. See the unusual Address Book at Stonehenge where visitors sign their town names in stone! Late afternoon, we receive a warm welcome to Longreach at historic Rosebank Station, originally settled as a sheep and cattle station some 100 years ago. Enjoy nibbles and a chat with the local Outback Aussie Tours owners.
3 nights Longreach Motor Inn, Longreach
Day 12 - Saturday – Longreach
Enjoy an introductory town tour of Longreach and some free time downtown. Wander the interactive displays of the Qantas Founders Museum to discover the real Qantas story. Hear the inspiring human stories of our national airline's early years. Step inside the 747 and 707 Jets on an interpretive tour of the impressive Airpark. Late afternoon we return to Qantas Founders Museum for the entertaining and informative Luminescent Longreach Sound & Light Show, which brings the 100-year story of Qantas to life, and an exclusive dinner surrounded by aviation history.
Day 13 - Sunday – Longreach
This morning, explore the fascinating themed galleries at the Australian Stockman's Hall of Fame and discover inspiring stories of our pioneering heroes. Take your seat at the exciting Stockman's Live Show to see amazing horsemanship, experience the action of a live muster, and witness the traditional Australian Stockman skills that are still used today. Take a short drive to Ilfracombe, founded in 1891 as a transport hub for Wellshot Station, which at the time held the largest number of sheep on any station in the world. We'll cap off the tour with an authentic pub lunch at the historic Wellshot Hotel. Late afternoon join the Drover's Sunset Cruise on the beautiful Thomson River. Unwind with on-board nibbles as you gaze out to a magnificent outback sunset. Enjoy live entertainment and a two-course camp oven themed dinner under the stars at Smithy's Outback Dinner & Show.
Day 14 - Monday – Board Spirit of the Outback rail
After breakfast transfer to Longreach rail station & board the Spirit of the Outback rail for overnight rail back to Brisbane.
Day 15 - Tuesday - Brisbane
Arrive Brisbane (Roma St) at 11:55am.
Guest Information
Check in
Talk to your Travel Consultant for specific Check In times
Check out
Talk to your Travel Consultant for specific Check Out times
Terms and Conditions
Prices are per person based on twin share (or single where stated), land only and include all savings. Advertised from price correct at time of publication. Prices do not include: travel insurance; meals not specified in the itinerary; drinks; laundry; optional activities; and items of a personal nature.
View full Terms and Conditions
Car Parking
Children & Extra Guests
Extra guests allowed at additional charge
Why Choose Discover Queensland?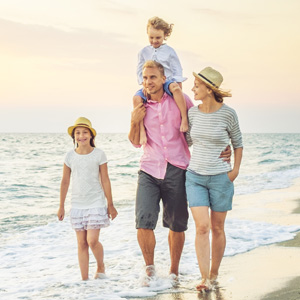 Price
With our unbeatable prices, you can find comfort in knowing you're getting the best possible deal.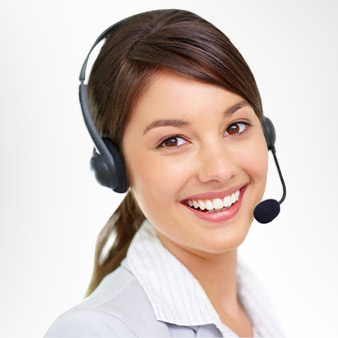 Service
Our Travel Agents offer passionate personalised service and are ready to help your unforgettable holiday experience come to life.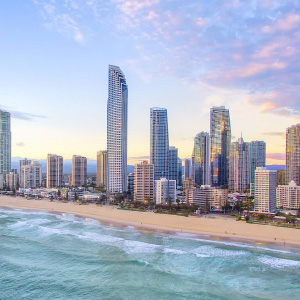 Our Promise
We promise to deliver you a smooth, hassle-free experience each time you book with us.
Redcliffe , Brisbane
Oaks Redcliffe Mon Komo Suites
View Deal