Hilton Surfers Paradise Residences
6 Orchid Avenue, Surfers Paradise QLD
Reviews for Sea Temple Private Apartments Port Douglas By Boutique Collection
0.1
Sally Greensfield
Tamworth, NSW
18 Jan, 2018
I stayed at this property and absolutely loved it! It was easily the best experience of my life. I stayed at this property and absolutely loved it! It was easily the best experience of my life. I stayed at this property and absolutely loved it! It was easily the best experience of my life.
7.1
Sally Greensfield
Tamworth, NSW
18 Jan, 2018
I stayed at this property and absolutely loved it! It was easily the best experience of my life.
7.7
Sally Greensfield
Tamworth, NSW
18 Jan, 2018
I stayed at this property and absolutely loved it! It was easily the best experience of my life.
Welcome to a new kind of indulgence in the heart of Surfers Paradise. Soaring above the iconic Surfers Paradise beach, the arrival of the world's best known hotel brand is redefining the Gold Coast travel experience.
Hilton Surfers Paradise is perfectly positioned between Orchid Avenue and Surfers Paradise Boulevard, next to the legendary Cavill Mall and a short walk from the beachfront Esplanade. This central location puts all of Surfers Paradises' attractions at your fingertips, from the stunning 42 kilometre stretch of beach to the famous theme parks and restaurant precincts.
Hilton Surfers Paradise also offers an impressive range of restaurants and bars including Catch Restaurant, FIX lounge bar with cocktails by a team of expert mixologists, and a European style delicatessen, The Food Store. Australia's first new build eforea: Spa by Hilton is complemented by four pools, a pool bar, spa, sauna and a terrific outdoor podium, pavilion and terrace great for private functions and events.
The hotel's stunning towers offer an unprecedented range of accommodation options for business and leisure guests. In the Boulevard tower, 1, 2 and 3 Bedroom Residences provide the ultimate in convenience: modern and spacious accommodation made even better with all the benefits of Hilton's famous hospitality and service. In the Orchid tower, indulge in a stylish and inviting Hilton Guest Room or Suite.
Restaurants & Bars
Catch Restaurant - the new signature restaurant at Hilton Surfers Paradise. Inspired by the Gold Coast lifestyle, the restaurant offers a vibrant, coastal atmosphere and fresh, affordable cuisine. The new menu, created by Executive Chef Kathy Tindall, has subtle Asian influences and a focus on sustainable seafood.
The Deck - offers a bar and dining menu perfect for a sunny day lounging by the pool, and Hilton's valet team is equipped with essentials such as sun cream, hats, towels and even games for the kids. The Deck also offers BBQ huts, a landscaped podium, pavilion, and outdoor terrace that are all perfect for private parties and events.
FIX - for a night out at a stylish and sophiscated cocktail lounge: FIX is the place to visit. The Gold Coast's sexiest new nightspot features chic design dressed with vintage glassware and furnishings, giving the venue an ultra-stylish edge. Sample a delicious cocktail creation by the team of expert mixologists.
The Food Store - Showcasing the very best local and Australian produce, The Food Store has a keen focus on providing a range of fresh and hearty day time menu options. In conjunction with Chef Luke Mangan, the hotel's executive chef and the team prepare a daily selection of cakes, pastries, sandwiches, wraps and salads, accompanied by fine wines, Vittoria coffee, freshly squeezed juices and healthy smoothies.
eforea:Spa
eforea:Spa offers a range of sensational organic products and three distinctive journeys catering for both men and women. Located on Level 2 of the hotel, eforea:Spa features a host of innovative design elements to make your pampering experience all the more luxurious.
Executive Floor & Lounge
With relaxed seating and lounge areas in which to dine, meet, work or celebrate, the Executive Lounge is open exclusively to guests who choose to upgrade their stay. Guests will enjoy the added luxury of continental breakfasts and tea and coffee throughout the day, along with tapas and drinks in the evening.
Opening Hours - Monday to Friday: 6:30am - 11:00pm. Saturday & Sunday: 6:30am - 9:00pm.
Breakfast available: 6:30am - 10:30am daily.
Evening Tapas: 6:00pm - 8:30pm Mon to Fri. 6:00pm - 8:00 Sat & Sun.
Guest Information
Check in
3:00pm
Check out
11:00am
Reception Hours
Daily: 24 hours
Arrival Info A credit card will be requested upon check-in as a form of security deposit.

Car Parking The hotel carpark is located approximately 30 metres along Orchid Avenue on the left hand side. Self-parking $15 per day or Valet parking $30 per day (prices subject to change without notice).

Children & Extra Guests Extra guests allowed at additional charge



Your Guide to Surfers Paradise
Facilities
WiFi - Charges / Limits may apply
Valet Parking
Tour Desk
Theatrette
Swimming Pool - Outdoor
Swimming Pool - Indoor / Heated
Spa
Sauna
24 Hour Room Service
Restaurant - Licensed
Porter Service
Pool Bar
Dry Cleaning / Laundry Service
Child Pool
Children's Play Area
Gymnasium
Lift / Elevator
Day Spa
Conference Facilities
Concierge
Cafe / Coffee Shop
Barbecue Facilities
Bar / Lounge
24 Hour Reception
Disabled Facilities
Plunge Pool
Wheelchair Accessible
eforea:Spa - Day Spa
Distance Information
Nearest Airport (Gold Coast): 22km / 25min drive
Nearest Beach: 200m
Nearest Public Transport: 50m
City Centre (Cavill Avenue): 75m

Why Choose Discover Queensland?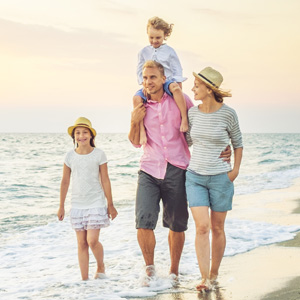 Price
With our unbeatable prices, you can find comfort in knowing you're getting the best possible deal.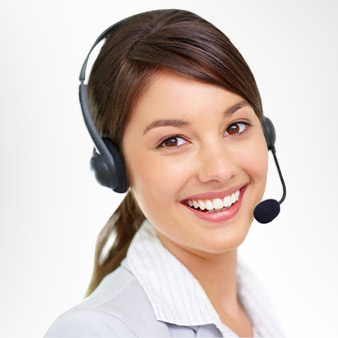 Service
Our Travel Agents offer passionate personalised service and are ready to help your unforgettable holiday experience come to life.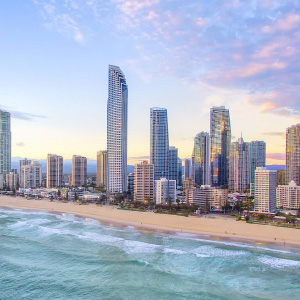 Our Promise
We promise to deliver you a smooth, hassle-free experience each time you book with us.