Adventures on the Great Barrier Reef
7 Night Cruise
Reviews for Sea Temple Private Apartments Port Douglas By Boutique Collection
0.1
Sally Greensfield
Tamworth, NSW
18 Jan, 2018
I stayed at this property and absolutely loved it! It was easily the best experience of my life. I stayed at this property and absolutely loved it! It was easily the best experience of my life. I stayed at this property and absolutely loved it! It was easily the best experience of my life.
7.1
Sally Greensfield
Tamworth, NSW
18 Jan, 2018
I stayed at this property and absolutely loved it! It was easily the best experience of my life.
7.7
Sally Greensfield
Tamworth, NSW
18 Jan, 2018
I stayed at this property and absolutely loved it! It was easily the best experience of my life.
Covering an area of over 2600 km and encompassing over 900 islands, the Great Barrier Reef is the worlds largest living structure and home to an abundant and thriving array of marine and birdlife species. It holds pride of place as one of the 7 natural worlds wonders of the world and is listed as a UNESCO World Heritage area.
Aboard our expedition vessel Coral Discoverer, join us as we embark on immersive 7-day adventures to the remote and untouched Northern reefs. Onboard, you will be accompanied by expert guides including a Marine Biologist, and our purpose designed small ships are custom built for expedition cruising.
2022 Departure Dates:
2 Nov | 9 Nov | 16 Nov | 23 Nov | 30 Nov
Expedition Highlights
- Immerse yourself in one of the world's great seascapes with the Great Barrier Reef experts
- Cruise the Daintree River and walk amongst the World Heritage-listed Daintree Rainforest
- Make a connection with Indigenous culture and colonial history at Cooktown
- Visit Fitzroy Island to snorkel over the fringing reef or relax on spectacular Nudey Beach
- Sip sundowners and feel the sand beneath your feet on isolated sand cays and uninhabited islands
- Swim, snorkel, or dive in the vibrant underwater world of the outer Great Barrier Reef, with the chance to see iconic marine species
- Visit the Turtle Rehabitilation Centre on Fitzroy Island or the Lizard Island Research Station to learn and participate in conservation efforts
Itinerary
Day 1 - Depart Cairns
Board Coral Discoverer at 4:00pm where there is time to settle into your cabin before our 5:00pm departure. Take the time to become acquainted with all the facilities onboard as we cruise northwards from Cairns toward Cooktown.
At days end join fellow explorers and crew for the Captain's Welcome Drinks.
Day 2 - Cooktown
Come ashore in historic Cooktown and experience a traditional welcome to country ceremony. Share a spiritual connection through storytelling and the traditional smoking ceremony with the Guugu Yimithirr, the first people of this ancient country. Discover recent European history with a visit to the site where Lt. James Cook beached HMB Endeavour to effect repairs in 1770. Wander through the rare flora collection at the Botanic Gardens and visit James Cook Museum, where the story of Cook's landing is told from an Aboriginal perspective and where artifacts are on display.
Later, we cruise towards Lizard Island, arriving in time for sunset drinks at Turtle Beach.
Day 3 - Lizard Island
We spend a whole day at Lizard Island where there is time to hike to the summit of Cook's Look and enjoy the same view Lt. James Cook did when searching for safe passage through the maze of coral reefs. Snorkel over giant clam gardens from the beach at Watson's Bay, relax on the white-sand beach beneath shady she oak trees and learn about the tragic story surrounding Mary Watson.
There may be an opportunity to visit Lizard Island Research Station, operated by the Australian Museum to facilitate coral reef research and education on the Great Barrier Reef.
Day 4 - Osprey Reef
Osprey Reef is the summit of an undersea 2,000m mountain located beyond the continental shelf with no landmass visible. Enjoy amazing underwater visibility here, and observe magnificent corals, plummeting drop-offs and many fish in the crystalline waters. Osprey Reef is a highly prized tropical dive location amongst scuba divers, called an 'oasis for living creatures of all kinds' by Sir David Attenborough.
Osprey Reef is a true expedition-style destination and our visit is subject to appropriate weather conditions.
Day 5 - Ribbon Reef #9 & Hope Island
The Ribbon Reefs are a narrow line of outer coral reefs on the edge of the continental shelf and are renowned for their prolific marine life and extensive coral species. Enjoy the rare opportunity to snorkel and dive on the Ribbon Reefs which sit on the edge of the continental shelf.
Due to their location far offshore from the Australian coast, the Ribbon Reefs offer excellent diving and snorkelling opportunities, with Ribbon Reef #9 a favourite for its wide variety of marine life and pinnacles cloaked in coral. Join a guided snorkel tour led by our expert Expedition Team and witness this extraordinary ecosystem up close. These northern reefs are renowned for spotting iconic marine species such as potato cod, wrasse, sharks and turtles.
In the late afternoon we stretch our legs on remote Hope Island before joining fellow explorers and crew for sunset drinks on the beach as the sun sinks below the horizon.
Day 6 - Daintree River & Ribbon Reef #3
Explore the 127km-long Daintree River which cuts through the UNESCO World Heritage-listed Daintree Rainforest, the world's oldest tropical rainforest. With an expert guide onboard we look for the region's famed wildlife such as saltwater crocodiles, rare and endangered cassowaries and the prolific bird species that inhabit the forest and mangrove-lined river banks.
We step ashore at a Daintree wilderness centre on the banks of the river and walk on forest trails overhung with lush vegetation. Immersed in the rainforest, we learn more about the diverse Wet Tropics ecosystem which contains the largest habitat of flora and fauna in the world.
Cruising southwards along the Ribbon Reefs, there are more spectacular diving and snorkelling opportunities at Ribbon Reef #3 where we look for iconic species as well as the vibrantly coloured coral gardens the Ribbon Reefs are renowned for.
Day 7 - Fitzroy Island & Sudbury Cay
At Fitzroy Island enjoy a walk through the Secret Garden rainforest or for the more adventurous, a walk to the de-commissioned lighthouse rewards hikers with panoramic views of Coral Sea, islands and mainland mountain ranges.
Snorkel over the fringing reef, relax on the beach and lend a hand to the volunteers as we learn about the turtles at the Cairns Turtle Rehabilitation Centre, where sick and injured turtles are cared for before being returned to the wild.
Late in the afternoon, we arrive at Sudbury Cay, a tiny sand cay that barely rises above the Coral Sea. Far removed from the bustle of civilisation, we slip off our shoes and feel the sand between our toes as the tropical waters of the Coral Sea lap gently against the shoreline. Surrounded by glistening sea and bathed in the glow of twilight, we enjoy sundowner drinks and the company of like-minded explorers as we relax and watch the sun gently sink below the horizon, enjoying the Captain's Farewell Drinks at sunset on our own private sand island.
Day 8 - Arrive Cairns
Our Great Barrier Reef adventure concludes in Cairns this morning as we bid farewell to new-found friends, the Master and crew, disembarking at 8:00am.
Guest Information
Port of Departure
Cairns
Port of Arrival
Cairns
Facilities
Restaurant
Cabin Air Conditioning
Library
Bar
Guest Lecturers
Why Choose Discover Queensland?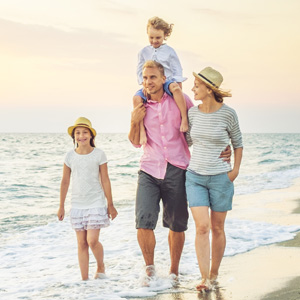 Price
With our unbeatable prices, you can find comfort in knowing you're getting the best possible deal.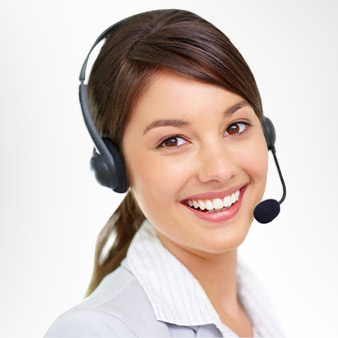 Service
Our Travel Agents offer passionate personalised service and are ready to help your unforgettable holiday experience come to life.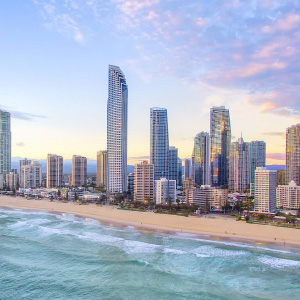 Our Promise
We promise to deliver you a smooth, hassle-free experience each time you book with us.