Queensland Reef & Islands Discovery
12 Night
Reviews for Sea Temple Private Apartments Port Douglas By Boutique Collection
0.1
Sally Greensfield
Tamworth, NSW
18 Jan, 2018
I stayed at this property and absolutely loved it! It was easily the best experience of my life. I stayed at this property and absolutely loved it! It was easily the best experience of my life. I stayed at this property and absolutely loved it! It was easily the best experience of my life.
7.1
Sally Greensfield
Tamworth, NSW
18 Jan, 2018
I stayed at this property and absolutely loved it! It was easily the best experience of my life.
7.7
Sally Greensfield
Tamworth, NSW
18 Jan, 2018
I stayed at this property and absolutely loved it! It was easily the best experience of my life.
Small Ship Expedition Cruising - See Australia's coast by APT small ship
APT has launched new Australian coastal cruises aboard the 99-passenger MS Caledonian Sky, allowing local travellers to discover new horizons. Among the new cruises are four intra-state itineraries in Victoria, Tasmania, South Australia, Queensland and Western Australia, which means you need not fear new border closures. The cruises visit new ports and offer new experiences for travellers.
Queensland Reef and Islands Discovery | SAVE 15% on all suites for a limited time*
Welcome aboard APT's award-winning expedition ship, the MS Caledonian Sky. The advantages of cruising on this intimate vessel are numerous, from smaller group sizes on included Zodiac excursions to no queuing when you disembark in port. Plus, we venture where huge passenger ships can't, providing far greater potential for adventure.
Departure Dates: 5 Nov 2021
Days: 13 days / 12 nights
Tour provided by: APT
From: Standard Suite Forward Was $15,495pp NOW $12,995
per person, twin share |
SAVE $5000 per couple

Ask us about cabin category upgrades
★ 12 nights expedition cruise aboard the MS Caledonian Sky
★ Expert APT Expedition Leader and expedition team
★ Visit remote islands on the Great Barrier Reef, including Lizard Island
★ Learn of the WWII history and trading importance of Thursday Island
★ Stand on the northernmost tip of Australia at sunset at Cape York
★ Visit Cooktown and see where Captain Cook beached the HMB Endeavour
★ Be guided around World Heritage-listed Fraser Island, including iconic Lake McKenzie
★ Hike through the Whitsundays with a naturalist guide and snorkel in the warm waters
Signature Experiences - Designed Exclusively for APT guests
Signature Experience. These once-in-a-lifetome moments allow you to experience an unforgettable world of exclusive moments, incredible cultures and charming surprises
Freedom of Choice. Give your holiday a personal touch with a choice of included sightseeing or dining options
Terms & Conditions
*Conditions apply. Price is per person (pp), AUD, twin share. Price correct as at 01 September 2021.
Save up to 15% valid up to and including 31 October 2021 or until sold out.
Price advertised includes all savings
.
Price based on cabin category Standard Suite Forward, upgrades are available. ALL OFFERS: Limited cabins on set departures are available until sold out. DEPOSITS: A non-refundable deposit of $1,000 pp is due within 7 days of booking.
Minimum and maximum group numbers apply on some Freedom of Choice or Signature Experience inclusions. If your first choice of Freedom of Choice or Signature Experience excursion is unavailable you may be asked to choose an alternative. APT has endeavoured to ensure that the information provided about accommodation, itineraries etc., is correct to the best of its knowledge at the time of publication. However, advertised descriptions and facilities and prices may change after publication. We recommend that you confirm the details of your chosen holiday package at the time of booking. Additionally, flight times, carriers and routes are given for guidance only as there may be changes. Final details will be shown on your tickets. Holiday package or excursion itineraries may change or be different from those described in our collateral as a result of local conditions, weather conditions, annual events. APT will endeavour to notify you of any significant changes prior to your departure. Each passenger is entitled to take one piece of luggage that does not exceed 160cm (63 inches), or weigh more than 23kg (50 pounds). Dimensions for checked baggage are calculated by adding together the width, height and depth of the piece of baggage. An extra charge will be imposed to cover porterage handling of any additional luggage. Your tour director will advise you of the exact additional charge. Some holiday packages may have restricted luggage limits, please refer to Specific Terms & Conditions under relevant destination for more information.
Enquire for full details.
Itinerary
Day 1 - Arrive Cairns, Embark Ship
Welcome to Cairns, where we'll meet and transfer you to the MS Caledonian Sky. Tonight, gather for a welcome reception and dinner as you begin your cruise bound for Lizard Island.
Meals: Dinner
Day 2 - Lizard Island
SIGNATURE EXPERIENCE
Enjoy a full day to explore private Lizard Island, with the chance to be active or simply to relax on the beach. The fittest walkers can rise early for Cook's Look Walk. After about 90 minutes' walking to reach 350 metres above sea level, enjoy the view Captain Cook had when he was searching for a way through the maze of reefs. Alternatively, visit the Australian Research Museum, a world-renowned marine research station working on reef recovery efforts. There are other walks to choose from: an easy two-hour birders walk with an ornithologist on sandy beaches and through the rainforest, or a medium-grade nature and history walk led by expedition staff. Snorkelling and scuba diving options are also offered, with the possibility of seeing green turtles which feed along the beaches at low tide.
After a day filled with Signature Experiences, sit back and enjoy sunset drinks.
Meals: Breakfast Lunch Dinner
Day 3 - Stanley Island
Spend time on Stanley Island, which is part of the Great Barrier Reef Marine Park. Here you can spot barracuda swimming around the reef's edges. You'll also feast your eyes on the technicolour wonderland of the coral sites, where colourful parrot fish, blue and yellow fusiliers, neon wrasses and clownfish swim.
Meals: Breakfast, Lunch & Dinner
Day 4 - Thursday Island Cape York
At Thursday Island learn of the history and culture of the Torres Strait people and the pearling industry. Visit the Gab Titui Cultural Centre and mix with the locals. Thursday Island played a major part during WWII, and you will see remnants of that period. You will then cruise to the tip of Australia, setting foot on the continent's northernmost point, Cape York. Here is the perfect place to watch the sunset with a glass of bubbly in hand.
Meals: Breakfast, Lunch & Dinner


Day 5 - Restoration Island
Jump aboard Zodiacs to visit Restoration Island, named by Captain William Bligh when he landed here in 1789 aboard his 17-foot boat during his epic journey following the famous mutiny on the Bounty. Bligh and his men spent time here to recover from their exertions. The food they found restored their spirits before they set sail to Timor.
Meals: Breakfast, Lunch & Dinner
Day 6 - Cooktown
Discover historic Cooktown, which dates to the 1870s. Walk in the steps of Captain Cook as you walk through the main street and visit the Botanical Gardens and James Cook Museum. Here you will find original artefacts from the HMB Endeavour and learn of the story of Cook's landing from an Indigenous perspective. Afterwards, head up to Grassy Hill with a local guide, and take in the view of the Coral Sea and Endeavour River, where Cook and ship naturalist Joseph Banks first saw a kangaroo.
Meals: Breakfast, Lunch & Dinner
Day 7 - Magnetic Island
Today, explore the wonders of Magnetic Island. Start with a scenic cruise around the island's crystal-clear waters before embarking on a coach tour with local guides, learning about the island's rich history and experiencing what it's like to live in the tropical paradise. Enjoy some free time at picturesque Horseshoe Bay before returning to the MS Caledonian Sky.
Meals: Breakfast, Lunch & Dinner
Day 8 - Whitsundays
If island hopping is your thing, today will be one to remember. You have a full day to explore the spectacular Whitsundays in the heart of the Great Barrier Reef. Drag yourself away from secluded beaches and warm turquoise water to go hiking on the islands with your naturalist guides.
Meals: Breakfast, Lunch & Dinner
Day 9 - Percy Islands
Cruise through the stunning Percy Islands and visit Middle Percy Island. The island is rarely visited and you can explore its hidden gems and learn about its fascinating history.
Meals: Breakfast, Lunch & Dinner
Day 10 - Lady Musgrave Island
Cruise to Lady Musgrave Island, one of the Great Barrier Reef's most iconic locations. Here you can snorkel and admire the beauty of the world below the surface as you come face-to-face with the remote island's diverse marine life. You can even take the opportunity to swim with the many sea turtles that call the tropical haven home.
Meals: Breakfast, Lunch & Dinner
Day 11 - Fraser Island
Voyage along the secluded shores of the world's largest sand island, World Heritage-listed Fraser Island. Anchored in Kingfisher Bay, you have the day to explore this natural wonder on an island tour. Wriggle your toes in the sand and head out to explore a patchwork of freshwater lakes, crystal-clear creeks, rainforest and immense dunes of coloured sands. Discover the island's wildlife, including dingoes, take a dip at Lake McKenzie, and look to the ocean to search for dugongs and dolphins.
Meals: Breakfast, Lunch & Dinner
Day 12 - Fraser Island
Enjoy free time to go snorkelling or relax at Fraser Island. This afternoon, sail to Brisbane.
Meals: Breakfast, Lunch & Dinner
Day 13 - Brisbane
After breakfast, disembark in Brisbane and transfer to the airport for your flight home.
Meals: Breakfast
Guest Information
Port of Departure
Cairns
Port of Arrival
Brisbane
Facilities
Restaurant
On Board Entertainment
Main Meals and Entertainment
Library
Bar
Why Choose Discover Queensland?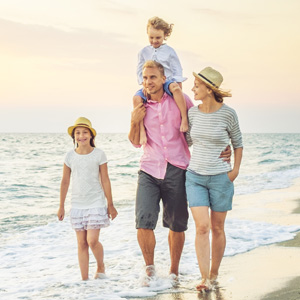 Price
With our unbeatable prices, you can find comfort in knowing you're getting the best possible deal.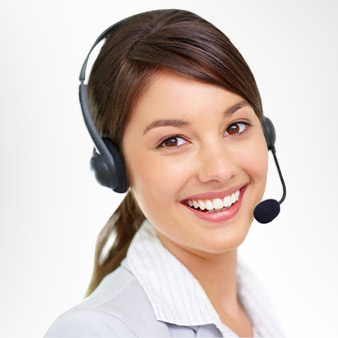 Service
Our Travel Agents offer passionate personalised service and are ready to help your unforgettable holiday experience come to life.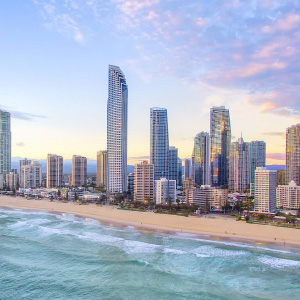 Our Promise
We promise to deliver you a smooth, hassle-free experience each time you book with us.
Cairns Roundtrip
Adventures on the Great Barrier Reef
Reef exploration on expedition vessel Coral Discoverer
View Deal