Valued at
Free
Membership
Valued at
$39.99
Heron Island
Heron Island QLD
Valued at
Free
Membership
Valued at
$39.99
Reviews for Sea Temple Private Apartments Port Douglas By Boutique Collection
0.1
Sally Greensfield
Tamworth, NSW
18 Jan, 2018
I stayed at this property and absolutely loved it! It was easily the best experience of my life. I stayed at this property and absolutely loved it! It was easily the best experience of my life. I stayed at this property and absolutely loved it! It was easily the best experience of my life.
7.1
Sally Greensfield
Tamworth, NSW
18 Jan, 2018
I stayed at this property and absolutely loved it! It was easily the best experience of my life.
7.7
Sally Greensfield
Tamworth, NSW
18 Jan, 2018
I stayed at this property and absolutely loved it! It was easily the best experience of my life.
If you're a nature lover, Heron Island really is a special place.
It's a natural coral cay 89kms off the coast of Queensland, so it's not another Great Barrier Reef resort, it's a resort on the Great Barrier Reef. You don't have to take any special boat trips to experience one of the wonders of the world. The reef, with a myriad of colourful coral and reef fish, is right there, at your fingertips, right off the beach.
In the crystal clear aquamarine waters surrounding the island, stunning coral gardens and sea creatures great and small flourish in abundance and colour. They make Heron Island a natural place for divers, swimmers, and people who love to snorkel. The resort also offers an array of choices for those who like to explore and laze on beaches far from crowds, with no reef "day-trippers" to spoil the peace and quiet.
If starting your day with a sunrise and finishing it off with a spectacular sunset is your thing, Heron Island is your island. This is an exclusive island for guests only (no day-trippers here) and, with television-free rooms and no mobile phone reception, it's ideally positioned to take you "back to nature", as it is a natural coral cay. The nature itself is absolutely spectacular. Scuba divers come back again and again to fully discover the 20 dive sites that are just minutes off the island. The resort caters to both couples and families and has approximately 100 comfortable rooms, all with ceiling fans and either balconies or terraces.
Heron Island is small enough to walk around in 20 minutes, yet it has everything you could wish for: Shearwater Restaurant to satisfy healthy appetites, a deep resort swimming pool backing onto Baillie's Bar and an abundance of wildlife that will truly amaze. Turtles return year after year to lay their eggs and guests can gather just outside their rooms (particularly the Beachside Suites) to watch the hatchlings make their way to the water.
Come June you may see whales passing by on their annual pilgrimage. Nesting season sees the island's resident human population well outnumbered by birds. The island's "twitchers list" (available from the information centre) lists no fewer than 19 birds; two of which (the Black Noddy and the Wedge-tailed Shearwater) visit annually from October to March to breed.
Complimentary Resort Activities
Island Walk - learn about the history, flora and fauna of Heron Island on this guided tour.
Reef Discovery Walk - your guide will explain the formation of the reef, learn about coral and marine species.
Turtle Walk - take a guided walk around the beaches to watch nesting sea turtles.
Guided Bird Walks - learn about the different bird species that reside on or visit the island.
Nature Presentations - Naturalist Guides share their knowledge on a variety of marine topics.
Stargazing - enjoy a tour of the night sky on the helipad with your guide.
Snorkelling Lessons - complimentary lessons are conducted in the swimming pool.
View Fish with Seascopes - take a bucket with a glass-like bottom to see the underwater world easily
Tennis (night and day) & Table Tennis - borrow your equipment from Baillie's Bar and get set for a game, set and match on the island's tennis court or table tennis table
Nature Slideshow Presentations & Marine Documentaries - Get to know the natural secrets of the island without getting your feet wet
Trivia Night - Enjoy some friendly competition as you try to outwit the other guests
Other Resort Activities (charges apply)
Diving - catering to all levels with more than 20 dive sites. Single dives and night diving available.
Snorkelling Boat Tours - offering a kaleidoscope of coloured fish and coral on Heron and Wistari reefs.
Semi Submersible "I-Spy" Tour - learn about marine animals and coral reefs. Turtles, sharks and rays are often seen.
Kayaking & Paddle Boarding Tours - an active way to explore the waters and reefs with your guides.
Sunset Cruise - watch the sun set over the reef with wine and cheese (adults 18+ only)
Junior Rangers Program - a nature based experience for children from ages 7 to 12 years offering a range of activities including bird watching, island and reef walks, ecology, turtle nesting and whale watching. Kids will receive a workbook, embroidered badge and hat. This program runs during the QLD school holidays.

Please note: Heron Island reserves the right to discontinue or alter services and rates without notice. Most activities and tours are subject to weather and tide and schedules may vary week to week.

Aqua Soul Spa
Drawing inspiration from the dramatic Great Barrier Reef location, the Aqua Soul Spa is influenced by the rich and diverse beauty of the sea. The Spa's seclusion and rainforest views through floor-to-ceiling windows transport you on a journey of relaxation, renewal and replenishment. Choose from a selection of massage, face, body and skin care treatments. Bookings are recommended.
Dining
Shearwater Restaurant - offers a wide selection of dining options. Those seeking healthy options will as satisfied as those looking for the rich and the sweet. Start your day off right with a selection of traditional favouites, coffees, teas and juices. An a-la-carte menu is served at lunch or, if you fancy, staff can prepare a picnic lunch to go (for a small additional cost). Dinner caters to all tastes from the a-la-carte menu.
Baillies Bar - an ideal place to relax with a cold drink, catch up with friends, dive into that long-unread novel, or simply watch the sun set. Panoramic reef views are the backdrop for pool tables, entertainment lounge, a library, and an outdoor terrace with giant chessboard. There's also a wide screen TV and WiFi is available (charges apply).
Pandanus Lounge - the venue for complimentary local entertainment several nights of the week. The atmosphere is "beach casual," and you're welcome to sing and dance along.

Resort Shop
Offers a wide range of locally made and inspired gifts and souvenirs, from postcards featuring turtles or birds-eye views of the island (there's a post box near reception) to intricate Heron Island necklaces. Browse a wide selection of books (for adults and children) as well as a cuddly collection of toy octopuses, turtles, and rays. Buy commonly required toiletries and pharmaceuticals such as sunscreen, Panadol, and remedies for seasickness as well as Ecoya's North Queensland rainforest products. Pop in to get a cold drink or an ice cream, and if your wardrobe is a bit empty, an entirely new island-inspired look. Beach essentials such as sunglasses and swimwear are also sold.
Getting To Heron Island
Regular flights to Gladstone are available via Brisbane. Once at Gladstone, you have a choice of transfer options to get to Heron Island itself.
By Boat - Transfer duration: approximately 2 hours. At 34 metres, The Heron Islander is specifically designed to provide a comfortable and spacious transfer from Gladstone Marina to Heron Island. Transfers from Gladstone Airport to Gladstone Marina are included in the Boat Transfer price.
By Helicopter - Transfer duration: approximately 30 minutes. HeliReef operate flights between Heron Island and Gladstone with a minimum of 4 guests, subject to availability. Please make your own way to the HeliReef Terminal which is located a short 4 minute drive from the Main Gladstone Terminal. A luggage restriction of 15kg per person applies at all times and we also require each guest's body weight to be advised at time of booking due to strict weight limitations on each flight. For further information regarding helicopter flights, please speak to one of our Reservations Consultants.
By Seaplane - Transfer duration: approximately 25 minutes. Australia by Seaplane, operates the scenic transfers daily (excluding Christmas Day) between 7am and 4.30pm from Gladstone; and between 8am and 5.30pm from Heron Island subject to availability and tides times. Arriving into Gladstone, please make your way to the Australia by Seaplane Counter, adjacent to the baggage carousel at Gladstone Airport. Please allow 75 minutes prior to arrival and departure to allow for check-in procedures. Baggage allowance of 15kg per person (including hand luggage) applies. A minimum of 2 passengers per flight are required to operate. Please note: aircraft is boarded via a short step ladder (3 steps) and would not be suitable for anyone with serious mobility issues.
Guest Information
Check in
3:00pm
Check out
10:00am
Reception Hours
Daily: 7:00am to 10:00pm
Arrival Info Photo ID and a credit card pre-authorisation will be required on check-in for all bookings

Terms and Conditions Environmental Management Charge
Great Barrier Reef Marine Park Authority has implemented an environmental management charge (EMC). The EMC applies to all visitors to the Great Barrier Reef Marine Park. As Heron Island is located within the Great Barrier Reef Marine Park, a fee of $7.00 (excl GST) per person per day (for guests 5 years and older) to a maximum of $21.00 per person per stay will be charged direct to guests upon check-out.

COVID-19 SAFE PROTOCOLS & UPDATES
Please Click Here for the COVID-19 Safe Health Management Plan
View full Terms and Conditions
Car Parking
No onsite car parking available
Children & Extra Guests
Extra guests allowed at additional charge
Facilities
Tour Desk
Tennis Court - Full Size
Swimming Pool - Outdoor
Restaurant - Licensed
Dry Cleaning / Laundry Service
Guest Laundry
Kids Club / Child Activity Program
Day Spa
Cafe / Coffee Shop
Bar / Lounge
Resort Shop
Distance Information
Nearest Airport (Gladstone): 72km

Why Choose Discover Queensland?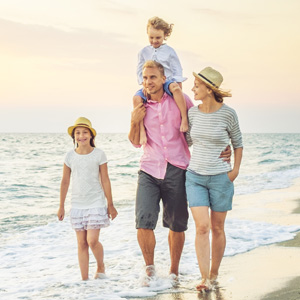 Price
With our unbeatable prices, you can find comfort in knowing you're getting the best possible deal.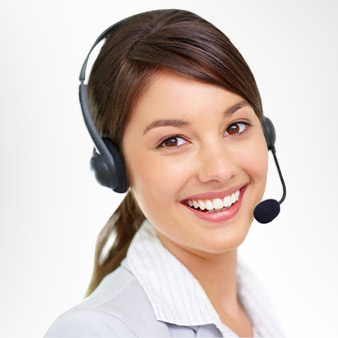 Service
Our Travel Agents offer passionate personalised service and are ready to help your unforgettable holiday experience come to life.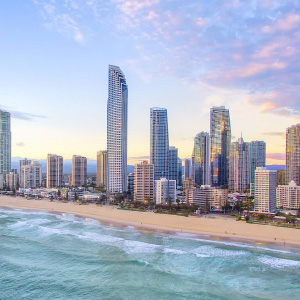 Our Promise
We promise to deliver you a smooth, hassle-free experience each time you book with us.
Discover More
Capricorn Coast