Couran Cove Island Resort
Lot 10, South Stradbroke Island QLD
Reviews for Sea Temple Private Apartments Port Douglas By Boutique Collection
0.1
Sally Greensfield
Tamworth, NSW
18 Jan, 2018
I stayed at this property and absolutely loved it! It was easily the best experience of my life. I stayed at this property and absolutely loved it! It was easily the best experience of my life. I stayed at this property and absolutely loved it! It was easily the best experience of my life.
7.1
Sally Greensfield
Tamworth, NSW
18 Jan, 2018
I stayed at this property and absolutely loved it! It was easily the best experience of my life.
7.7
Sally Greensfield
Tamworth, NSW
18 Jan, 2018
I stayed at this property and absolutely loved it! It was easily the best experience of my life.
The perfect island escape awaits you at Couran Cove Island Resort.
Relax, recharge and rejuvenate with an unforgettable experience tailored to suit your holiday needs. Endless possibilities await you with the promise of a unique and natural getaway. Situated on South Stradbroke Island, the island resort offers guests peaceful seclusion just a 40 minute ferry ride from the Gold Coast.
Nature and culture blend harmoniously together to create a truly Australian-styled resort. Just imagine waking up each morning to the gentle sound of nature, the call of native birds, the whisper of the breeze through abundant Banksia, secluded rainforests and the hushed roll of distant surf. Indulge in award winning accommodation, gourmet dining, luxurious Day Spa massages, explore a range of sporting and family activities and discover native island forests filled with indigenous animal life.
Couran Cove Island Resort's style is simple, pure, sustainable and practical, and perfectly reflects Australian traditions and heritage in architecture. All materials are from sustainable resources, in particular the use of timber and glass. All cabins have solar hot water units and the veranda roof reflects light and air across the curved ceilings, creating an immediate sense of space and light in the room. The guiding motto for everyone involved with designing and building the Resort was how nature would have had it.
Couran Cove Island Resort is a Gold Coast holiday destination with a difference. Discover everything the Resort has to offer!

NOTE: Please click Resort Update below to view changes to operation days & times from 1 February 2021.

Things to Do
Guests can choose to spend hours at the Sports Centre or lounge by the pools on Spa Island. All the facilities, activities and equipment (excl. cycling) are complimentary to in-house guests. Whether you are looking for relaxation, indulgence, health or adventure, you will find a diverse range of pursuits to discover.
Activities Include: 25m heated lap pool, children's pool, indoor cardio and circuit gym, running tracks, 18 hole mini Putt Putt course, half-court basketball, cycling (fees apply), kayaking, stand-up paddle boards, tennis, giant outdoor chess, shuffle board, indoor cricket, beach volleyball, children's playground.

Watersports & Tour Desk: if you are seeking some thrilling watersports you won't be disappointed, with Jetski tours, Jetboat, Speedboat, Parasailing, and Tube Riding available (min numbers apply)

VR World: Step away from the slow pace of the island and race into the fast lane with the brand new Virtual Reality World (VR World) equipped with state-of-the-art simulators. At half time, relax at the VR Bar with a round of drinks and bar snacks to refresh you for the second half. VR World is a fun experience for adults and kids alike. Get ready for a good dose of healthy competition!
Discover Nature:
there are a number of native bushland locations for you to discover and explore on your stay - the Mangrove swamp, the Banksian Rainforest, the Melaleuca Wetlands, the Eucalypt woodlands and the coastal sand dunes. The island is also a sanctuary for the native Golden Swamp Wallaby. At sundown every day, up to a dozen wallabies will gather on the Village Green to collect their food for the evening. The island is a bird-watchers paradise supporting over 205 species of birds including kookaburras, rainbow lorikeets, sulphur-crested cockatoos, egrets, curlews and sea eagles.
Day Spa:
indulge in a variety of massage options including Swedish, deep tissue, remedial / sports and Shiatsu.
Dining
The Marlin Bar & Bistro - Contemporary and cosmopolitan cuisine, refreshing beverages and delicious delights – every taste is catered for. Open daily for Dinner and Lunch on weekends.
Poolside Cafe at Spa Island - Enjoy the selection of sumptuous meals with your family. Open from 7.30am for Breakfast & Lunch Daily and Dinner during busy periods. Takeaway meals are now available, and be sure to check with Reception for special seasonal offers..
Boardwalk Bar & Cafe - Experience a taste of big city coffee culture whilst admiring the sunset and the beautiful boats on the marina. Open daily from 8am for coffee and light café-style fare, this inspiring and relaxing venue has a breakfast menu boasting muesli, fruit salad and yoghurt, muffins and wraps. The lunch selection spans home-made savoury items such as frittatas, quiches, focaccias, toasties and salads.
Getting There
Ferry Departure Point and Ticket Office is located at: Mariner's Cove, Sea World Drive Main Beach.
Guest parking at Mariner's Cove is free.

Ferry Transfers Cost is: $38 return per adult, $19 return per child (2-12 years). Infants under 2 are free.
Departure Times
Mariner's Cove to Couran Cove
Monday to Friday: 7.30am, 9.30am, 11.30am, 3.30pm, 5.45pm* (Friday Only)
Weekends & Public Holidays: 8:00am, 11:00am, 2:00pm 5:00pm* (Friday Only)

Couran Cove to Mariner's Cove
Monday to Friday: 8.30am, 10.30am, 2.30pm, 4.15pm, 6.45pm* (Friday Only)
Weekends & Public Holidays: 9:30am, 12:30pm, 3:30pm, 6:30pm* (Friday Only)
RESORT UPDATE
RESORT UPDATE
Please note: from 1 February 2021 onwards, Couran Cove Island Resort's opening hours will be as following:

POOLSIDE | Thursday to Sunday 12:00pm to 3:00pm (bar open between 10:00am & 6:00pm)
SUNSET BEACH BAR | Friday & Saturday 3:30pm to 8:00pm (weather permitting)
CAFE & GENERAL STORE | Thursday to Sunday 7:00am to 3:00pm
MARLIN BAR & RESTAURANT | Thursday to Sunday 7:30am to late (kitchen closed 9:30am to 12:00pm & 2:00pm to 5:30pm)
RECEPTION | Wednesday to Sunday 8:00am to 4:00pm

All facilities and activities will be closed from Monday to Wednesday. It is recommended to bring your own food on those days.
Times stated above are subject to change.

The swimming pool and beaches are available at any time.
Guest Information
Check in
2:30pm
Check out
10:30am
Reception Hours
Sunday to Thursday: 8:00am - 5:00pm
Friday & Saturday: 8:00am - 6:30pm
If you are arriving outside these times, please advise so after hours check-in arrangements may be made.
Arrival Info Photo ID and a credit card pre-authorisation will be required on check-in for all bookings.


View full Terms and Conditions
Car Parking
No onsite car parking available
Children & Extra Guests
Extra guests allowed at additional charge
Facilities
WiFi - Free (limits may apply)
Tour Desk
Tennis Court - Full Size
Swimming Pool - Outdoor
Restaurant - Licensed
Child Pool
Children's Play Area
Gymnasium
Games Room
Conference Facilities
Cafe / Coffee Shop
Bar / Lounge
Barbecues are available for Hire from $20 per day (please pre-book)
Distance Information
Nearest Airport (Gold Coast): 65km
Nearest Beach: 2.5km

Why Choose Discover Queensland?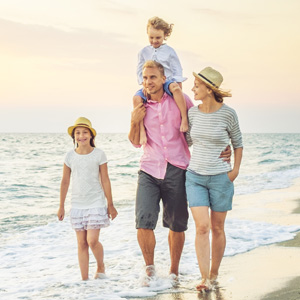 Price
With our unbeatable prices, you can find comfort in knowing you're getting the best possible deal.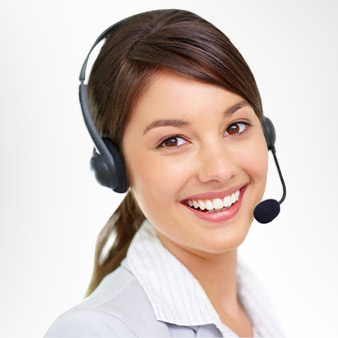 Service
Our Travel Agents offer passionate personalised service and are ready to help your unforgettable holiday experience come to life.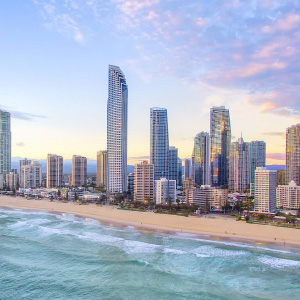 Our Promise
We promise to deliver you a smooth, hassle-free experience each time you book with us.
JW Marriott Gold Coast Resort & Spa
View Deal