Fitzroy Island Resort
Fitzroy Island, via Cairns QLD
Reviews for Sea Temple Private Apartments Port Douglas By Boutique Collection
0.1
Sally Greensfield
Tamworth, NSW
18 Jan, 2018
I stayed at this property and absolutely loved it! It was easily the best experience of my life. I stayed at this property and absolutely loved it! It was easily the best experience of my life. I stayed at this property and absolutely loved it! It was easily the best experience of my life.
7.1
Sally Greensfield
Tamworth, NSW
18 Jan, 2018
I stayed at this property and absolutely loved it! It was easily the best experience of my life.
7.7
Sally Greensfield
Tamworth, NSW
18 Jan, 2018
I stayed at this property and absolutely loved it! It was easily the best experience of my life.
Place Winner - Best Family Resort in Australia 2014, 2015, 2016, 2017, 2018 & 2019
as voted by readers of Holidays with Kids Magazine

Fitzroy Island boasts a single, exclusive, world-class resort built in 2010, nestled perfectly in tropical island paradise and surrounded by luscious rainforest, vibrant reefs, and utter serenity.
Despite feeling like you are on an oasis light years away from the real world, Fitzroy Island is just a 29 kilometre, 45 minute Fast Cat ride from Cairns with three services departing both the island and Cairns daily.
Families will LOVE
The 2 bedroom self-contained suites which are comprised of adjoining Suites and Resort Studios meaning you will have plenty of space and sprawling ocean or resort views.
Fitzroy Island's beautiful calm beaches! The reef protects the island from waves and rips making it much safer and more enjoyable to spend the day out on the beach. The beaches are also a little different, they are covered in shell and coral pieces rather than sand, which the kids will love to gather and hunt for.
The kids meals and atmosphere at Foxy's Bar and Café, especially on weekends when there is live entertainment.
A lack of having to prepare itineraries and drives to attractions. All you have to do is open your doors and enjoy paradise.
Couples will LOVE
The intimacy and privacy of the resort, as it only has 99 rooms, the island is much quieter than mainland destinations making it easier to find a quiet stretch of secluded beach.
The great range of activities to partake in! From kayaking to bush walks to the lighthouse, to glass bottom boat cruises around the reef, there is so much to enjoy.
Swimming with a drink from the pool bar!
A great range of accommodation choices between self-contained suites and studios finished stylishly with marble and wood, elegantly decorated, with fresh and crisp linen, and of course, a tropical beach atmosphere.
Once you pull yourself away from your beautiful accommodation, you will find yourself exploring acres of manicured gardens framing a spectacular pool and spa – complete with pool bar to keep the holiday vibes flowing! Meanwhile, once the kids have had their fill of the pool they can enjoy the cinema and games room for even more holiday fun.
Island cuisine is in no short order on Fitzroy Island, you can enjoy the most important meal of the day in abundance with the amazing cooked buffet breakfast and your caffeine fix at Zephyr Restaurant. By night the alfresco lights up with a fantastic ambience, modern Australian a la carte menu, and impressive selection of wines, cocktails, and other beverages.
For a large slice of island charm, drop by Foxy's Bar and Café for casual café style dining including great kids meals and coffee! On the weekends they open later and boast live entertainment into the night, with an even more impressive sparkling ocean backdrop.
There is a general store that stocks all your essentials, meaning you don't have to eat out every meal, and you can even pack a picnic!
Fitzroy Island Resort offers guests the unique opportunity to discover the exotic marine life and tropical secrets of the Great Barrier Reef and National Park. There are few experiences that allow you to be this intimate with the world's natural wonders while still enjoying 4.5 star luxury.
Resort Activities (fees may apply)
Swimming, Giant Ocean Trampoline, Snorkelling, Diving, Kayaking - Glass Bottomed and Double Kayaks, Stand-Up Paddle Boards, Vu Boards, Glass Bottom Boat trips, Bush & Nature Walking, Turtle Rehabilitation Tours, Fishing, Movies at the in-house cinema, Video & Games Room, Great Barrier Reef day trips.
Dining & Bars
Zephyr Restaurant - open daily for buffet breakfast and serves the essential morning cappuccino. At night the outdoor terraces come alive with diners enjoying the alfresco settings for a la carte dining. The menu is modern Australian, using locally sourced ingredients with nightly specials available. If you have special dietary requirements, please advise us on booking. The restaurant is fully licensed and has a wide selection of wines and beverages available.
The Pool Bar - open daily until 4.30pm for resort guests. The bar has a great range of cocktails, coffees and offers a light snack menu.
Foxy's Bar - a large Pacific Islands bar with a 70s structural theming, situated right on the beach front, about 100 metres from the resort buildings, south of the main creek (on the way to Nudey Beach). Foxy's has an excellent casual cafe style food menu and provides a wide range of food and drink options including kids meals and coffee. Foxys opens late on the weekend with live entertainment.
General Store - located adjacent to Foxy's and has a range of packaged food, drinks and general needs including pies, sandwiches, ice-creams, BBQ packs, soft drinks and sunblock. Take away beer and wine are now available for purchase from Foxy's Bar.
Transfer Information
A 45 minute Fitzroy Flyer ride will get you from Cairns to Fitzroy Island and back daily.
Fitzroy Flyer services depart from Cairns Marlin Wharf - "A" Finger Wharf at 8:00am, 11:00am and 1:30pm***
Fitzroy Flyer services returning from Fitzroy to Cairns depart Fitzroy's jetty at 9:30am, 12:15pm and 5pm.***
Return fares for resort guests are $79, children 4-14 years $39.50 and infants 0-3 years are free of charge.
Please check updates as schedules and prices may change for the above.
Be at the ferry 30 minutes before departure for check in.
*** Please note the 11:00am service from Cairns and the 12:15pm service from Fitzroy Island will not be operational throughout February and March.
Guest Information
Check in
2:00pm
Check out
10:00am
Arrival Info Photo ID and a credit card pre-authorisation will be required on check-in for all bookings.

Terms and Conditions Please note: Fitzroy Island Resort is a licensed premises and BYO alcohol is not permitted onto the island in any form. All alcohol brought onto the island will be held by the resort until day of departure.

Car Parking No onsite car parking available

Children & Extra Guests Extra guests allowed at additional charge



Fitzroy Island: Hidden Tropical Oasis? The Secret Is Out!
Facilities
Tour Desk
Outdoor Swimming Pool
Restaurant (Licensed)
Porter Service
Pool Bar
Luggage Storage
Guest Laundry
Games Room
Lift / Elevator
Conference Facilities
Cafe / Coffee Shop
Bar / Lounge
Resort Shop
Motorised & Non-Motorised Water Sports
Bush Walking
In-House Cinema
Distance Information
Nearest Airport (Cairns): 29km

Why Choose Discover Queensland?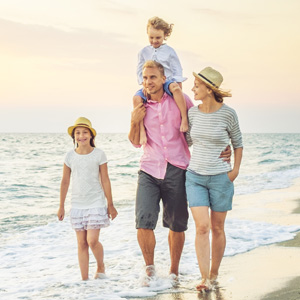 Price
With our unbeatable prices, you can find comfort in knowing you're getting the best possible deal.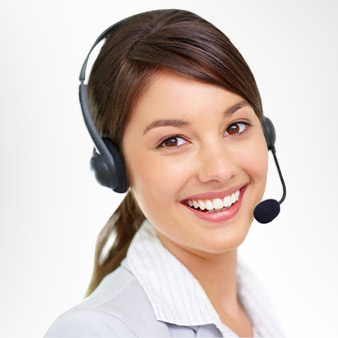 Service
Our Travel Agents offer passionate personalised service and are ready to help your unforgettable holiday experience come to life.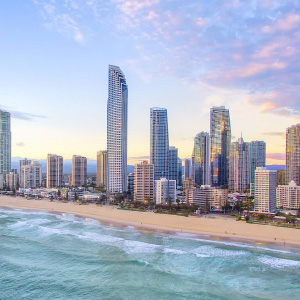 Our Promise
We promise to deliver you a smooth, hassle-free experience each time you book with us.
Discover More
Tropical North