Travel Agent Booking Process
Discover Queensland offers unbeatable travel deals to the Sunshine State. Our exclusive packages are full of great value and bonus inclusions, giving your clients more - every time!
From family fun packed holidays on the Gold Coast to luxurious getaways at stunning Port Douglas, and everywhere in between, Discover Queensland brings the best of the Sunshine State to you.
Discover Queensland offers Australian based travel agents the opportunity to book any of our current 'Hot Deals' and receive commission on every booking - at the time of payment!
Bookings can be made using the enquiry form online or by calling the Discover Queensland Reservations Team on 1300 788 553 during business hours.
Step 1
Find the Hot Deal suitable for your client via the Discover Queensland website. Visit: www.discoverqueensland.com.au/hot-deals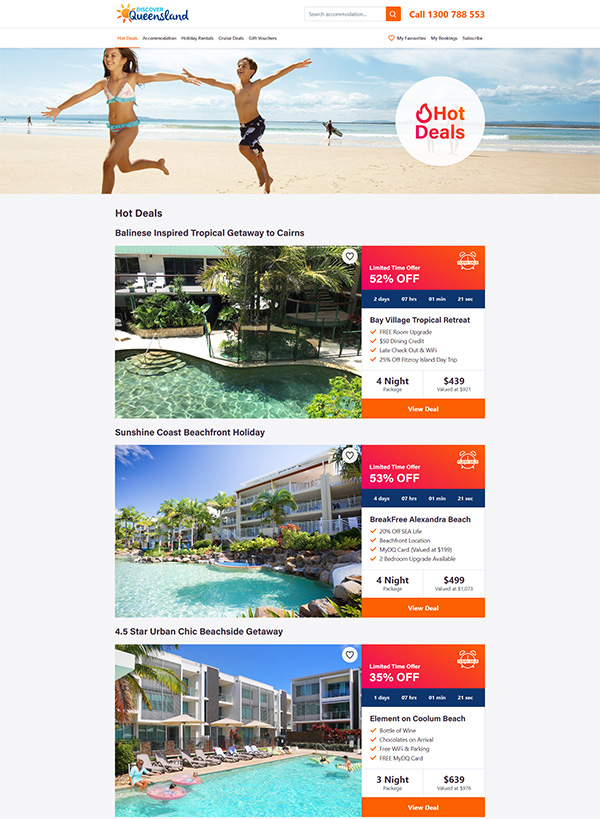 Step 2
Call the Discover Queensland team on 1300 788 553 or Submit the online enquiry form found on the Hot Deal property page and one of our Reservations Team will be in touch with you. Don't forget to tick 'Are you a travel agent'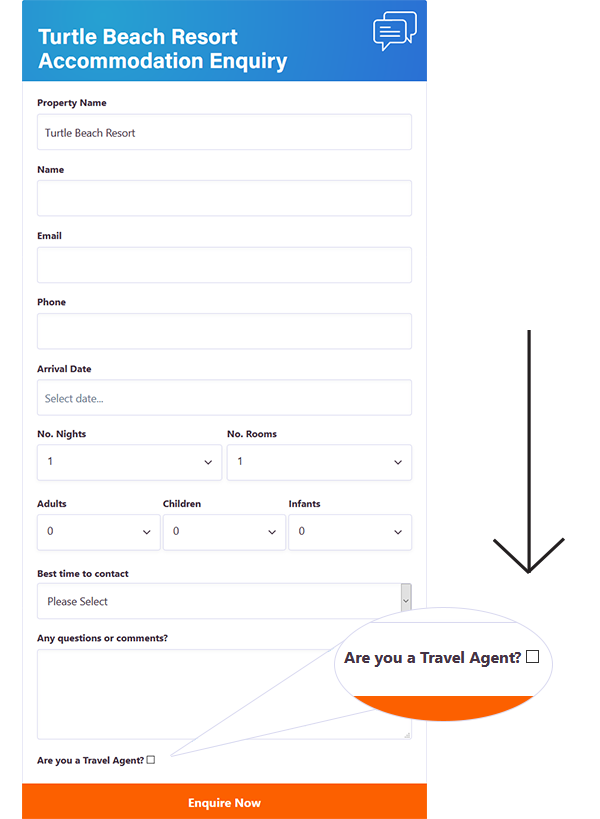 Step 3
Once the booking is confirmed and payment made, a booking confirmation will be emailed to you that you can then send onto your client.